Marketing and business development strategy, concept development and tactical execution for the industrial and business-to-business sectors. 
Experience
Alan's early career path in electrical engineering opened the way to technical sales, sales management and marketing management.  In his corporate career he achieved the position of CEO of a group of three diverse British companies involved in robotics, construction plant, and tyres (Bridgestone and Firestone).
After completing postgraduate studies in Marketing (Hons) and achieving Chartered Marketing status, Alan established AMG group in 1987, initially focused on the industrial and B2B sectors.
Alan brings a unique practical and academic skill set to the industrial and B2B markets with the ability to 'speak the language' technically, while also possessing in-depth sales and marketing knowledge. Over the years he has provided his sought after services in many countries around the world from Europe to Mainland China. 
Just a few of Alan's clients include: Telstra Clear, Siemens, Promat Asia Pacific, Clipsal, United States Gypsum, Allied Pickfords, Vodafone and Spark.
When in-depth experience of industrial related markets is called for, you need look no further. 
"Being able to look objectively from the 'outside in' brings a degree of clarity that enables me to quickly see not only the problem, but also the solution"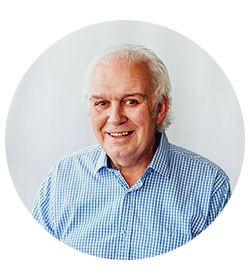 Alan Murray  - Managing Director